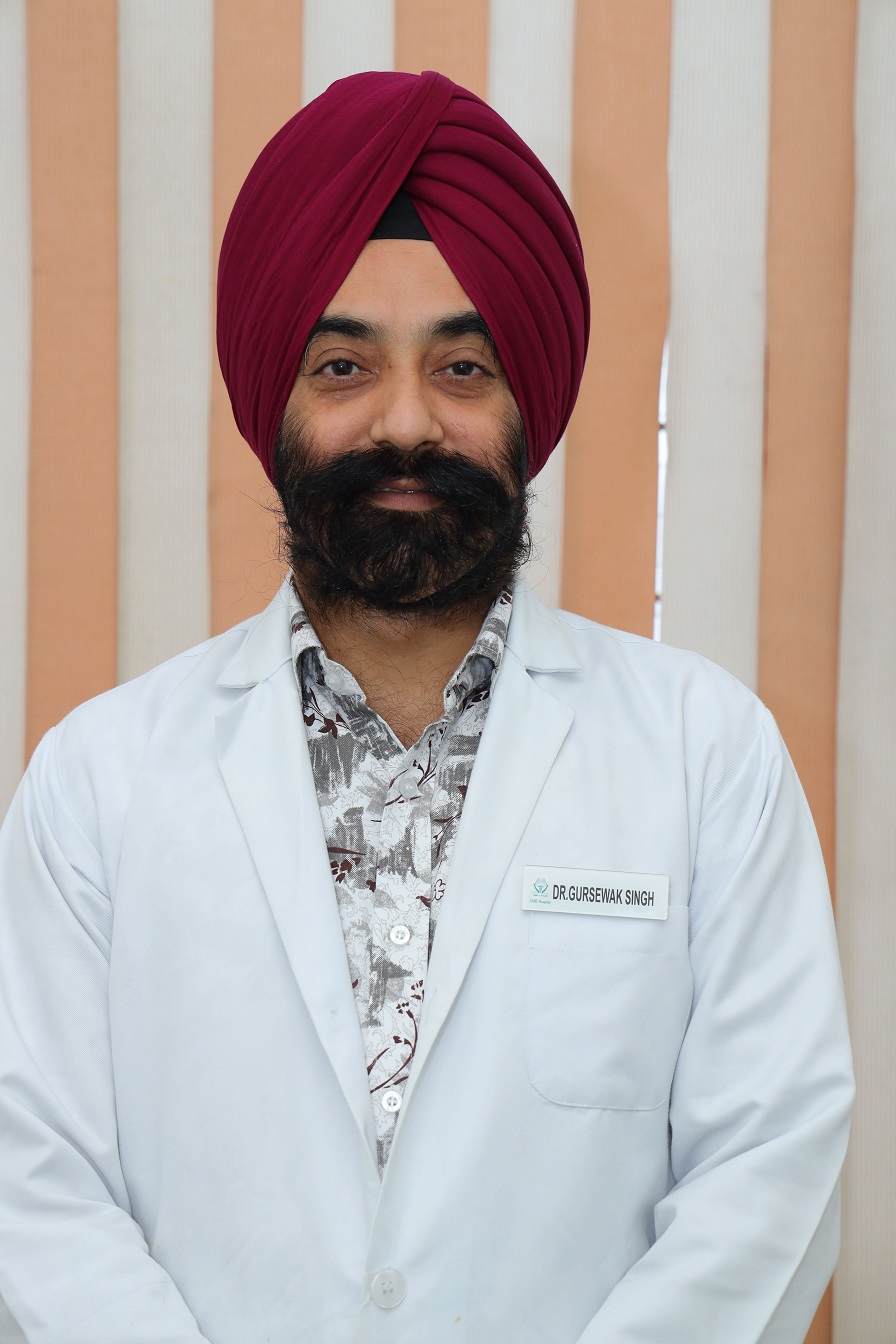 About Me:
Experiences:

Over 15 Years DM Gastroenterology From PGI Chandigarh
Dr. Gursewak Singh
Director & Consultant - Care Hospital Bathinda
A Top Gastroenterologist of the Malwa region ,Dr. Gursewak Singh, is popularly known as "people's Doctor' in Bathinda, which is his current base. As the 'son of the soil ,'Dr. Gursewak is a Compassionate ,patient-friendly ,and considerate clinician with a philanthropic mindset.
His family lineage and sheer passion to be an instrument of change for the society he was born into, lead him to conceptualize and start a 50 bedded GI super specialty center in Bathinda city back in the year 2012. Onwards since Care hospital, Bathinda is a preferred choice among a large patient base of, not only the Malwa region but for that matter, whole of Punjab and adjacent states of Rajasthan and Haryana.
A DM gastroenterology from the prestigious PGI Chandigarh, Dr. Gursewak Singh , has been a registered GI practitioner for over 15 years now. He has had an illustrious career both as a student of medical sciences and a clinician of modern times.
Instead of falling to the temptation of fat salaries in elite private sector hospitals, where he was getting attractive offers ,Dr. Gursewak chose to take a missionary path to fulfill his dreams. With the active support of his family, particularly his father and wife, he went on to invest his personal savings, time and energy in setting up an affordable yet fully equipped modern GI hospital, which his family fondly named Care Hospital. Since then, that modest clinic has rapidly been developing in to a 'Centre of Excellence 'giving fierce competition to the best-in-class private hospitals of the region by matching their patient services and healthcare delivery.
The Care hospital Bathinda is modeled on the lines of AIG Hyderabad - India's foremost multispeciality GI hospital . Dr .Nageshwar Reddy - the ace Clinician and founder of AIG, is his mentor and role model. In fact . Dr.Gursewak's vision is to transform care Hospital Bathinda as the AIG of North India. His endeavor remains that Care Hospital becomes a hub of academics, Research, and niche clinical services in the GI ecosystem.
Dr. Gursewak's Care hospital today is the most popular among the lower middle class and even poor sections of the society. It is affordable, patient-friendly , and absolutely transparent in its functioning and patient care .Common patients have developed trust ,and a personal connect with Dr. Gursewak , who makes every possible attempt to keep service costs low and make patient treatment pleasant. The hospital continues to give Hope and Solace to all and sundry by providing the best possible healthcare at an affordable price.
Dr. Gursewak is a brilliant academician, Researcher, and well-respected gastroenterologist of Punjab state. His research publications are carried out by peer-reviewed journals nationally and internationally .He is a regular invitee over GI conferences, CME's and other academic forums , besides at the All India Radio (AIR) –India's national broadcasting services as an Expert Doctor in gastroenterology. His research and academic bent of mind inspired him to launch the First and Only Gastro club in Bathinda city. The club is tipped to be a forum of clinical interchange, interesting case studies, technological innovations, and learning.
He is an articulate & soft-spoken doctor; who is known to instantly connect with the patient and delve into patient history in detail and depth. His deft medical competencies make his diagnosis reliable and consistent. He is the 'man-to-go' in any emergency case for his sharp and fast pickup abilities, intelligent judgment ,and required medical care.